Is a sex doll just a doll? You don't really understand sex dolls
Sex dolls can provide humans with much more than just sex. Let's hear about the true love between sex dolls and humans from the four stories below.
Sex doll
This story happened to a normal family in China. There was a 20-year-old man who had a fatal disease. He hoped to fall in love with someone, and to experienced true love before his death. None of the girls wanted to date him, however, because they knew there was no future, except for sadness and helplessness. There were only one-to-two years left in his life. His parents loved him, but had no way to help him, because they couldn't find a girl for him. Finally, his parents bought a doll for him online. He deeply fell in love with her the first time he saw the doll. He had a long-lost smile, and his parents were very happy to see their son smiling.
He loved  so much. Just like a real relationship, he dressed up her in nice clothes every day, combed her hair, took her for walks in the park, and even took her to the supermarket.  Sex doll was a dawn in the darkness, lightening his painful and short life.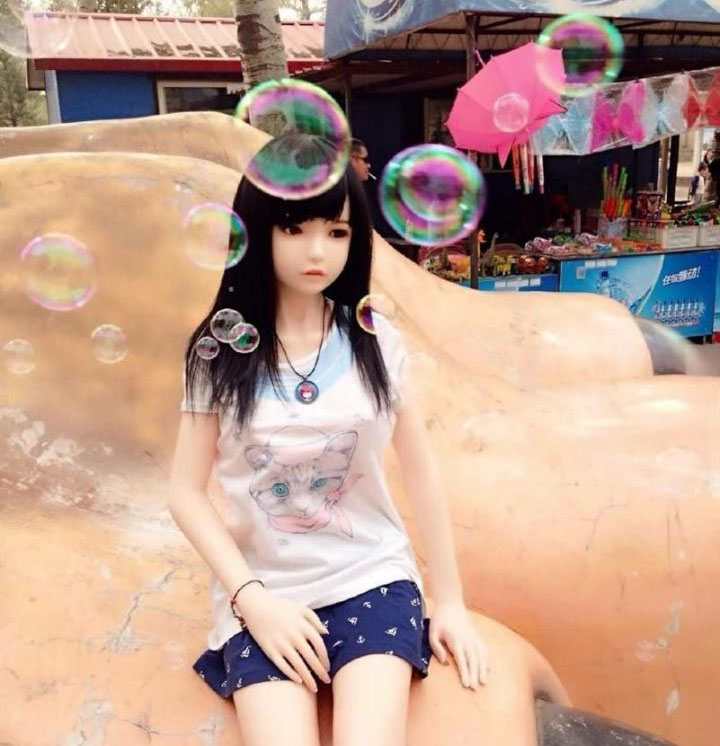 In China, where sex dolls are not widely accepted, this behavior attracted the attention of many people. Many treated him differently, and even laughed at him. Because, to many people, his was just an adult toy; the toy doesn't speak or move. He didn't care what others thought, however, so they shopped together, watched movies together, ate together, and even played computer games together. In his short life, sex doll was a real person, a girl who would never abandon him until the end of the world. It brought him true love in his last several months of life, and let him leave the world without regrets.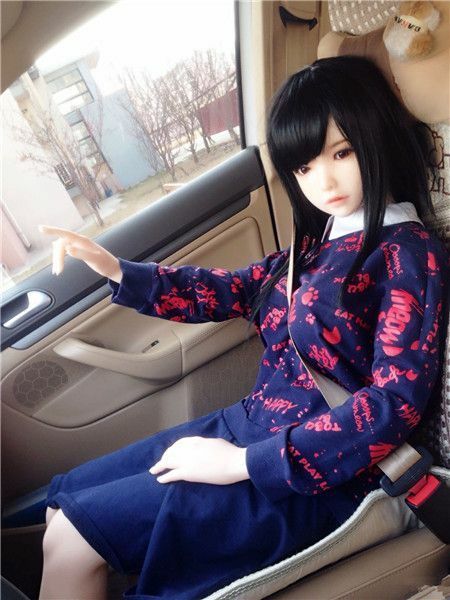 This is a true story. I think he passed away for a while ago, but, in the last moments of his life, he had no loneliness or regret.
Andy with Elf sex doll
This story took place in 2019, with Andy, a CSdoll customer from the US. Andy is a very shy dude who loves to stay home.
One day in November of 2019, I saw a customer's message on Facebook: "I'm in America. Do you offer international delivery for the doll?" Typically, customers who send such messages are less likely to buy sex dolls. I replied, "No problem; our customers come from all over the world, and the dolls can be sent by couriers." I got a message back after a minute: "I want one, "
The elf sex doll he was interested in was 168 cm tall, slim, with pixie-pointed ears and angel wings, like an anime figure. I replied, "No problem; we have this one in stock, and can ship right away. You will get it in two weeks."
"Are you sure the doll is the same as the one in the picture?" he asked.
I said, "Of course! If you are available, we can have a video call for the product."
"Please take a video of the sex doll, and send it to me. Thank you," he said.
I recorded a video, and sent it to him. He paid right away (the elf sex doll was priced $1699), without hesitation. Since the shipping cost is on us, he didn't need to pay for the shipping.
I visited his Facebook homepage after he placed the order. I wanted to know him. When I saw his homepage, I found something different than what I expected. He was registered as Andy, a 20-year-old actor. His homepage had only one photo; he had long hair, a slim body, and a gloomy face. I could be face blind, but his profile picture looked like a portrait of Jesus.
After he placed the order, Andy asked me every day, "Will my sex doll arrive today?"
I sent him a screenshot of the tracking number with a tear emoji. Two weeks later, Andy received his elf love doll. He said he put a sofa in his bedroom for the doll. Before Christmas, he bought another doll, which was also 168 cm tall, weighing 50 kilograms. This time, he paid $300 for shipping.
Since then, Andy has often sent me emails about his dolls. He always dresses up his dolls in a variety of funky and beautiful clothes, taking pictures and sending them to me.
As time went on, I noticed Andy had a social phobia. He was afraid to talk to other people; instead, he preferred to stay in the online world. His inner desire, however, drove him to communicate with people and make friends. The two dolls helped him take his first steps.
One day, Andy sent an email with the subject line: "I'm no longer alone at Christmas." I realized that Christmas was coming soon. The picture he sent showed two dolls wearing holiday clothes, with Andy sitting in the middle with a smile. In the past, he only sent pictures of dolls, and this was the first time a picture showed him in it.
Maybe after Christmas, Andy would slowly overcome his social phobia. Andy will have real friends in the real world, and not just stay in the online world. Two simple sex dolls helped Andy overcome his mental problem.
Okamura Taro with his custom sex doll
Okamura Taro is a Japanese customer of CSdoll. He ordered six dolls at once, with high-end compressive customization, at a price of about $10,000 each.
Okamura was very picky when it came to quality. He was not satisfied with the very dense and easy-to-stain silicone material. We replaced it with the mixed TPE material. He then asked CSdoll to provide a certificate that assured the raw material didn't come from recycling. There were other requirements, such as specified hair type and very precise skin tone, with zero tolerance for mistakes.
He worked in the US for many years, and spoke fluent English. When he called, he would point out something that he wasn't satisfied with. He cared strongly about the details. He wanted his dolls to be as perfect as Steve Jobs' iPhone. After three weeks of revisions, the dolls roughly met Okamura's requirements. Finally, the dolls were ready for their wigs and clothes.
There was a time Okamura called our customer service and said, "The dolls have some problems. The distance between their eyes is wrong. There is, at least, a two millimeter error according to my requirements."
How could he tell there was a 2 mm error, just from the pictures? Okamura went on to say, "Please fix it as soon as possible. I will visit your factory in China before shipping; you must strictly follow my requirements. If not, I will not pay the rest."
It was close to the Chinese Spring Festival when Okamura came to Guangzhou for the doll inspection. He was thin and tall, with white hair, wearing an upscale suit and black coat. He was very polite, and always bowed when he saw people. Everyone had a good first impression of him. He constantly asked for modifications, however, and the whole factory was working overtime for him.
Generally, factories in Guangzhou take early holidays. The workers wanted to go home to reunite with their families. A lot of workers complained about the "damn" Japanese customer: "It is only a toy, why does he have so many precise requirements?"
It was the day before New Year's Eve when the dolls were finally modified to Okamura's expectations. Workers were ecstatic to go home for the holiday. Meanwhile, Okamura booked his ticket back to Japan immediately on New Year's Eve.
Okamura didn't know that it was the Chinese lunar new year. He asked, "Why is no one in the factory today?" and I replied, "Tomorrow is the Chinese New Year, and they all left for the holiday."
Okamura looked at me with apologetic eyes. After a short silence, he told a story about his past. We were face to face in a factory full of dolls, and Okamura's voice slowly floated into my ears.
When Okamura was young, he was outstanding in his field. Not too long after he got married, he was sent by his company to the US branch as a manager. When things were busy, he couldn't go home even once each year. He made a lot of money in those years, but missed a lot of things, too. He missed the birth of his son and the funeral of his father. He had been busy until he retired and returned to Japan. He wanted to reunite with his family and enjoy life with his wife. His wife, however, had breast cancer and died. His only son was just like him, sent to work overseas. It was difficult for him and his son to see each other.
Due to Okamura's hard work, he had a very large house and several luxury cars in the garage, however, there was no one around him in his house. He was very sad and recalled how his wife looked when she was young. Therefore, he found pictures of several important milestones in his wife's life, and customized these dolls.
Finally, I realized the reason why he had zero tolerance for the sex dolls. Those dolls were customized to simulate his wife!
He touched the dolls one by one, and explained, "This is when we were just married; she was skinny at that time with beautiful eyes. This is when she was pregnant; she got a little fat, and had a double chin when smiled. She was cute. This one was her at 30 years old, when she had some fine wrinkles around her eyes." Then he stopped talking, and turned his back to me. From the back, I guessed he was sobbing.
Later, Okamura continued to email me about his dolls. He bathed the dolls, dressed them up in new clothes, and took the dolls to the park in the sun. His neighbors and friends knew his dolls. People always said hello to his dolls when they met in the park. The dolls were like his loved ones.
I recalled the day that I sent Mr. Okamura back to Japan. Because we had some time, Okamura invited me for a cup of coffee in a café at the airport. It was the afternoon of New Year's Eve, and there were very few travelers at the airport. There were only two of us in the café. Okamura fell silent, and did not talk to me for a long time. I sat in front of him, and didn't disturb him. After several minutes, he suddenly whispered, "I'm so lonely."
they received the doll, the couple replied to an email, and said they were happy and felt like their daughter was back with them.
The mini doll doesn't grow up like their daughter did. The couple will become older and older. This customized doll, however, will give them simple affection, reducing their sadness for their remaining years.
The Bottom Line
You and the people around you may have a similar experiences as the people in the four stories above. Perhaps many people don't understand the point of spending that much to customize or buy a doll. Due to the complexity of human emotions, any simple scene or thing may remind you of good things in the past, joys, or happiness.